Family Health and Fitness Day
By: Diana Blank, Bilingual Mental Health Clinician
Child and Parent Services (CAPS)
---
What are the benefits of guided meditation?
Guided meditation relieves stress, helps with gaining mental clarity, relaxes the mind and body, reduces anxiety and depression, increases focus, and results in more restful sleep/improves sleep pattern. It also decreases mental chatter, and  increases insight and self awareness.
Guided Meditation Source: Yael Shy for parenting meditations- ie: Patience Meditation for Parents, Dr. Emmett Miller for stress reduction- ie: Letting Go of Stress….Insight Meditation Center in Redwood City has free group meditations online in English and Spanish!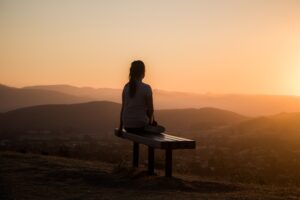 Why is humor in daily life important?
Humor/laughter can boost your immune system (if in regular doses), it can also stimulate heart/lungs/muscles, and increase endorphins released by the brain. It also helps reduces stress, helps in coping with stressors and adversity, and improves mood.
Comic Relief Video Source: ​Seinfeld clip episodes and I Love Lucy (found on YouTube).
Healthy Eating and Exercise Tips
Drink water through out the day

Add vegetables to your breakfast

Reduce sugar and fat

Eat enough protein and fiber

Incorporate prebiotics and probiotics into your diet

Get enough sleep

Do at least 150 minutes per week of aerobic activity and at least 2 days a week of muscle strengthening activity (consult your MD before starting an exercise routine)

Consider logging in the Food, Exercise, Sleep Journal (www.kikki-k.com and found on Amazon)
---