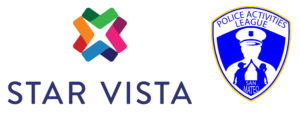 StarVista and San Mateo PAL Present: 
MENTAL HEALTH MATTERS 2023
A Community Wellness Fair and 5k Event
Sunday, May 21, 2023
9:00am – 2:00pm
Seal Point Park
1901 J Hart Clinton Dr, San Mateo, CA 94401
days

hours

minutes

seconds
Join us as we take steps to strengthen the mental health and well-being of San Mateo County!
Mental Health Matters is a strong catalyst for change in our community. Your participation and advocacy will help us reach more people than ever before and offer the tools and resources to help our community take the first step at strengthening their mental health and wellness. 
Throughout the years of the pandemic and beyond, our community remains committed towards taking action and incorporating activities through a holistic lens, ensuring all aspects of our health and wellness are cared for.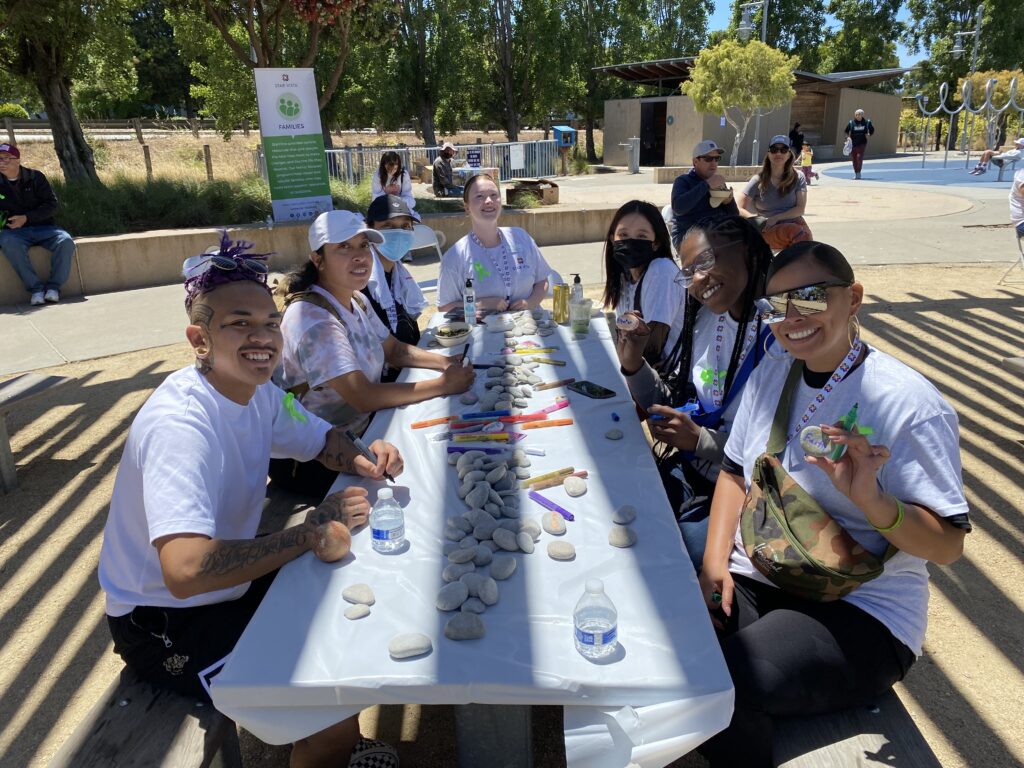 ♥ Dedicated mental health and wellness guest speakers
♥ Program Information booths presenting StarVista's programs that provide free mental health services across San Mateo County
♥ Fun-filled activities for all ages, including crafts, yoga, and more
♥ Delicious snacks and lunch hour
♥ Opportunity to win prizes!
This event is free, open to all ages, wheelchair accessible, and will take place outdoors to promote COVID safety. We hope to see you there!
Become a Sponsor!
This brand-new annual campaign puts our services for people experiencing a mental health crisis front-and-center as we celebrate and promote Mental Health Awareness Month. By becoming a Sponsor, your company is recognized for demonstrating impact and fulfilling a commitment to improving mental health and resilience and achieving equity so everyone has the opportunity to thrive.
Intersted in becoming a Sponsor? Contact Lea Berhane, Chief Development, Marketing, and Technology Officer, at lea.berhane@star-vista.org.
Thank You To Our Community Partners
In recognition of Mental Health Month, StarVista has partnered with San Mateo County Law Enforcement and the City of San Mateo to display StarVista's 24/7 Crisis Hotline on public safety vehicles throughout the county. We are grateful for this partnership in helping reach more individuals who may be experiencing a crisis or know someone who is.

Do you see a public safety vehicle with our Crisis Hotline magnet? Take a picture and post it to social media using the hashtag #MHMattersSV and tag StarVista @StarVistaSMC to have your picture featured!
Police Departments 
Atherton
Brisbane
Burlingame
Daly City
Foster City
Menlo Park
Redwood City
San Mateo
South City
County of San Mateo Coroner's Office
San Mateo County Sheriff's Office
Fire Departments 
San Mateo County Consolidated Fire
South City
Colma
San Bruno
City of San Mateo 
Display your

Mental Health Matters

StarVista Yard Sign or Poster in May! 
May is Mental Health Awareness Month. Help us spread the word about the essential mental health services we have been providing for over

55 years

! If you have a
Mental Health Matters

StarVista Yard Sign or Poster from our 2021 campaign, please display it throughout the month.

Don't forget to take a photo of your Yard Sign and/or Poster on Social Media and tag #MHMattersSV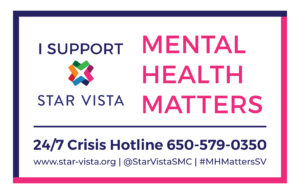 Questions? Contact:
Jessica Castellanos (she/her)
Development Coordinator 
jessica.castellanos@star-vista.org
Mental Health Awareness Month is a national movement dedicated to increasing awareness and reducing stigma around mental health challenges.
StarVista's Mental Health Matters Walk hopes to bring together our community to strengthen the resilience of our neighbors and empower every walk of life and every age to find their best future.