How to Practice Mindfulness
StarVista's The Mindfulness Project
StarVista's newest program, The Mindfulness Project, helps individuals improve their wellness through awareness and acceptance. The program offers group discussions on how to manage the stresses of life—including school, family, friends, drugs, etc.—while staying present and learning how to better cope with life's struggles by using mindfulness techniques.
---
What does it mean to be mindful?
Being mindful involves a general state of awareness of the present moment geared toward acceptance of current conditions with non-judgement. Awareness in this discussion is generally brought about in context to the self, but can also be extended to awareness toward mental, emotional, physical, social, and environmental conditions. Mindfulness is the practice of living in the moment and behaving intentionally.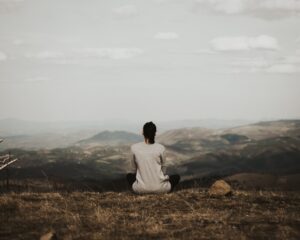 What are the distinctions between mindfulness and meditation?
If mindfulness was a sport, meditation would be the training (running, practicing, lifting weights, etc.). We practice mindfulness every day. If we want to get better, we have to train our minds to be more aware and notice things. This takes practice. Meditation can enhance focus, mental fortitude, calmness, and many more benefits. These skills create a more organic process of being mindful throughout our days.
What are the benefits of mindfulness?
The benefits of mindfulness are infinite. The more we notice, the more we can improve. This creates an emphasis on self-exploration and personal growth. On the same level in which they say knowledge is power, mindfulness creates opportunities to be and do better; one just needs to do something with what they become aware of.
How can you make mindfulness something to do at any point in your day?
One of the misconceptions is that one must meditate to be mindful. As mentioned above, meditation is the training and mindfulness is the sport. Anyone can go to the park and play a sport, but if one wants to become better, then it takes practice. Many individuals give up on mindfulness because they believe they don't have the time to meditate. Mindfulness happens at unlimited moments throughout the day. Just stopping for five minutes and taking a few breaths is a great way to increase daily intermittent mindfulness. The most important thing is to just stop and be present.
Brushing your teeth is a great way to be mindful during our days. Other everyday occurrences to increase mindfulness are while eating, going for a walk, in the shower or bath, in the restroom, while exercising, listening to music, or just sitting in silence for a few brief moments.  
What are some ways you might already be practicing mindfulness?
Many of us practice mindfulness every day without even knowing it. People say they want to go for a walk to unwind – this is another way of saying, "I want to get away from all the noise and enjoy the moment." People also go for drives or bike rides as ways of being mindful without fully realizing it. The list goes on and on regarding the various ways in which we as individuals become present.
What do you want people to know about The Mindfulness Project?
The goal of The Mindfulness Project is to increase community awareness of readily available practices everyone can do at home. We hope to reach young people who may otherwise not have these resources made available to them. We also aim to increase understanding of resources available in the community through outreach and community events. The Mindfulness Project is free, has an easy sign-up process, and offers gift cards to those who attend all 8 weeks.
How to utilize The Mindfulness Project's service now:
– Discover which partner sites are hosting online groups

– Get connected with a group that matches your schedule
– Groups are free, take place over Zoom, and are geared toward youth ages 15-25
---