Pride Month 2022
History of Pride: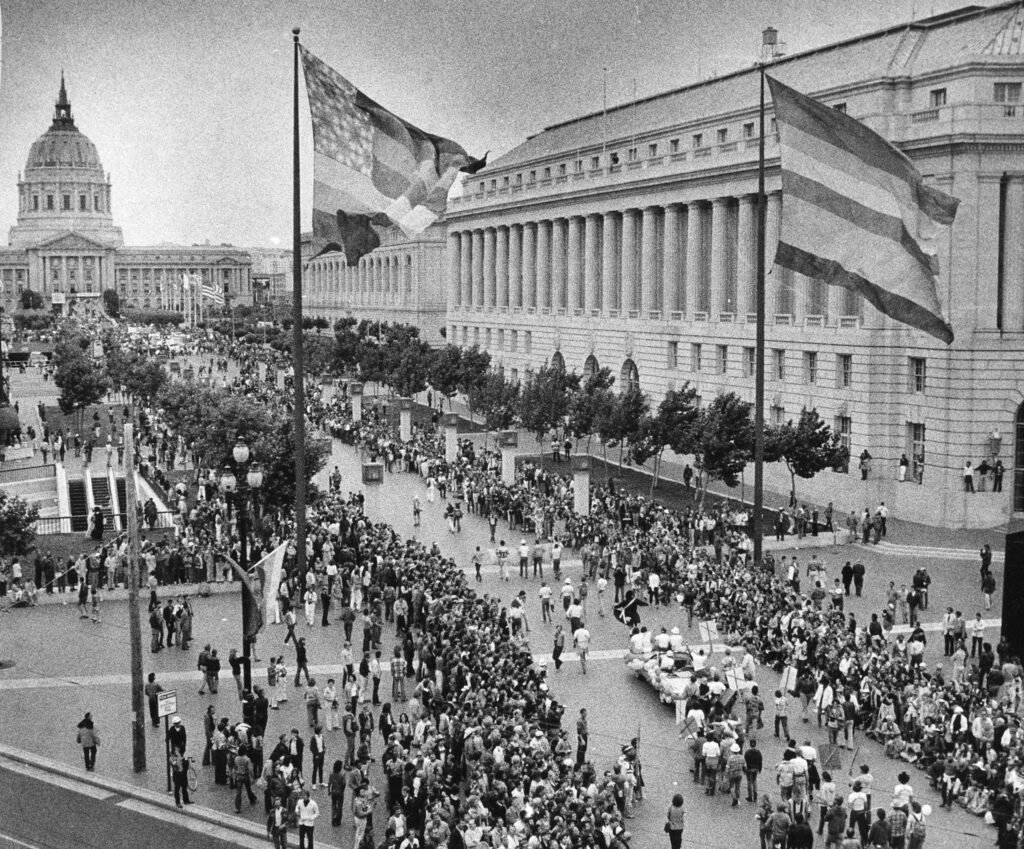 Image Source: San Francisco Chronicle
"The month of June was chosen for LGBTQ+ Pride Month to commemorate the Stonewall Riots, which occurred on June 28, 1969. In San Francisco, a similar riot had taken place two years before at the Black Cat Tavern, and years before at the Compton Cafeteria (SF), in 1966. Same-Sex intimacy was illegal, there were routine riots in gay bars and arbitrary arrests. It was common for people to lose their jobs if outed. The community was getting fed up. Rev. Elder Troy Perry, Morris Knight, and Bob Humphries founded Christopher Street West in Los Angeles, CA to advocate for gay rights. One of their first events was a march in LA, declared "Christopher Street Liberation Day." It was a march for justice, a political protest. That same day people marched in San Francisco and held a 'gay in' in Golden Gate Park. There was no going back, and people worked tirelessly for years to gain equal protection and rights. In 2015 Same-sex marriage was finally recognized across the United States. Today there is a growing celebration of the LGBTQ+ people who live and work in our communities."
Content provided by Rev Terri Echelbarger, Many Journeys MCC & LGBTQ Commission of San Mateo County
---
Events:
June 3 – 6:00-10:00pm
Chabot Space Museum (Family-Friendly)
Celebrate Pride Month by learning about the science and cultural significance of rainbows!
June 4 – 5:30-8:00 pm
Queer Trans Asian Pride – A Community Gathering (Family Friendly)
An evening of fun, food, and films…Happening at Oakland Asian Cultural Center right in Oakland's Chinatown, this event is to highlight, celebrate and bring together Queer Transgender Gender Non-Binary Intersex ASIAN PACIFIC ISLANDERS during the API Heritage Month.
Join us at San Mateo County (SMC) Pride Celebration 2022– Still Here, Still Proud. This year, SMC Pride celebration will be Saturday, June 11, 2022 from 11am-5pm at San Mateo Central Park.
Check out more events:
https://content.govdelivery.com/accounts/CASMATEO/bulletins/3191ec2
https://www.sftravel.com/article/your-2022-guide-pride-san-francisco
---
San Mateo County:
San Mateo County officials will raise the Progress Pride flag on the flagpole in the courtyard at the County Center at 10 a.m. Wednesday, June 1. It is the fifth flag-raising ceremony at the county government complex at 400 County Center in downtown Redwood City. Joining Supervisor Carole Groom for the special occasion will be members of the county's LGBTQ commission and Pride Initiative, as well as staff of the San Mateo County Pride Center. Those unable to attend in person can watch via a livestream on the LGBTQ commission's Facebook page.
Redwood City:
Redwood City hosted a Progress Pride Flag Raising Ceremony on May 31 to kick off Pride Month.
The ceremony took place at Courthouse Square in downtown Redwood City.
Belmont:
The City of Belmont will be raising the new Progress Pride Flag on June 1 at 10am.
The City's commitment to recognizing, including, and safeguarding its LGBTQ individuals and to celebrating Pride Month with the LGBTQ community remains steadfast.
---
SMC Pride 2022 Event Calendar:
http://www.smcpridecelebration.com/june-2022
Resource Links:
https://www.smchealth.org/pride-initiative
https://www.pbs.org/collections/pride-month/
~ San Mateo County Pride Center Celebrates 5 Years of Service! ~
---
San Mateo County Pride Center History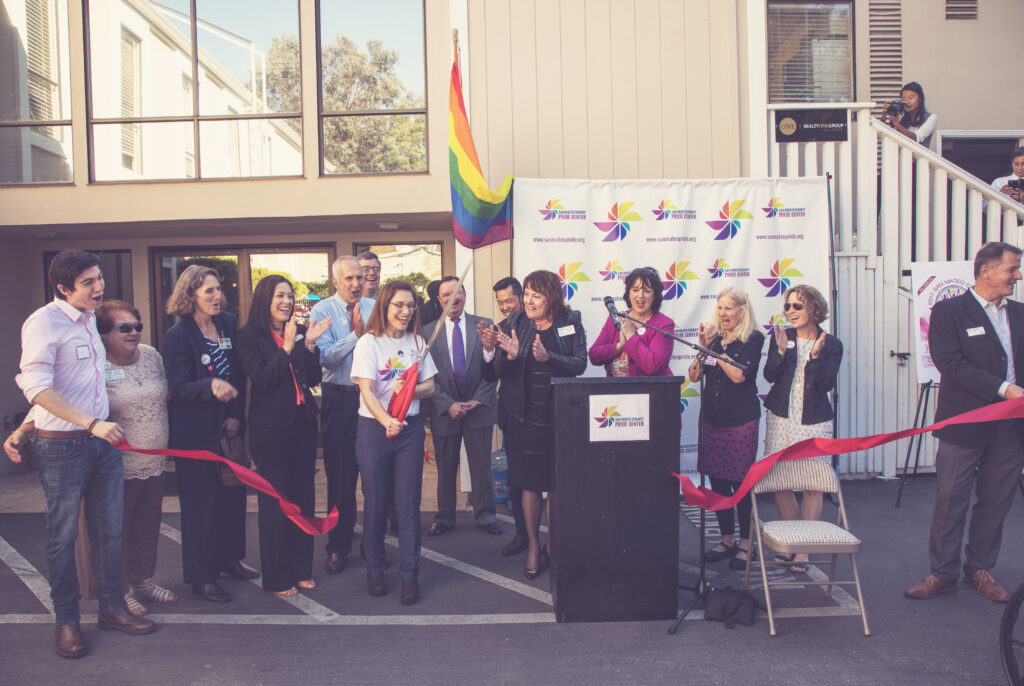 The vision for the San Mateo County Pride Center came about over a decade ago when a group of Behavioral Health and Recovery Services (BHRS) staff, concerned about the wellbeing of our LGBTQ+ communities, came together to form the PRIDE Initiative. Under the Office of Diversity and Equity of BHRS, the PRIDE Initiative began convening community meetings, events, and dialogues to foster a safer, more welcoming county environment. Recognizing the scarcity of resources and services specific to the LGBTQ+ population in San Mateo County, the long-term plan of the PRIDE Initiative members included the creation of a physical space for LGBTQ+ community and services.
Over the years, the PRIDE Initiative took many avenues to make this center a reality – including collecting and analyzing data, engaging local leaders, listening to community needs, and exploring policy changes and funding sources.
After a community planning process involving stakeholders in advocacy, the Mental Health Services Act Oversight and Accountability Committee approved the use of innovation funds for the San Mateo County Pride Center in 2016. Later that year, the contract for the Center was awarded to a collaborative led by StarVista, in collaboration with Outlet of Adolescent Counseling Services, Peninsula Family Service, and Daly City Partnership.
Learn more:

https://sanmateopride.org/
Donations/Wish List:

https://sanmateopride.org/donations/
---
Save the Date
"The San Mateo County Pride Center will be celebrating its 5th year Anniversary on Thursday evening, June 30th, 6:00pm in a virtual event, inclusive for all. Mark your calendars now!"
---
Past Blogs:
Pride Month 2021
Pride Month 2020
Pride Flag Raising Ceremonies Around San Mateo County
---
We will continue to update this page with the latest resources and events all June. If you would like to share a community resource or event, please send it to marketing@star-vista.org.
---