Recap: Changing Lives 2021 Kickoff
What a wonderful time! We want to extend a BIG THANK YOU to everyone who attended and made possible our first in-person event since 2019, the Changing Lives 2021 Kickoff!  
On Thursday, August 12th, a small group of StarVista supporters, staff, and friends came together under the redwoods at the San Mateo Garden Center to celebrate the lead up to our virtual, once-a-year fundraiser, Changing Lives happening on October 7th at 12pm. This 2-hour event opened with a fantastic performance of two original songs by StarVista's own Child Mental Health Clinician, Erik Karff.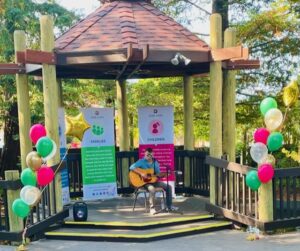 Next, Emcee, Board Member, and StarVista Visionary Eric Wollman shared COVID safety tips and got us all laughing before introducing the first speaker, CEO Sara Mitchell. As always, Sara shared an inspiring message of hope, gratitude, and togetherness as we begin ramping up for the fundraiser.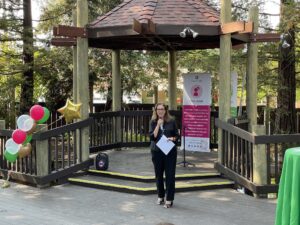 Following Sara was a short presentation by two special guest speakers, Brook Pollard from the Crisis Center and Amy Schohet from Healthy Homes. They each shared how they found their way to StarVista, how the lives of their clients have changed in the last year, the challenges their programs are facing, and what they're looking forward to most in the months ahead. Thank you, Brook and Amy, for bringing StarVista to life!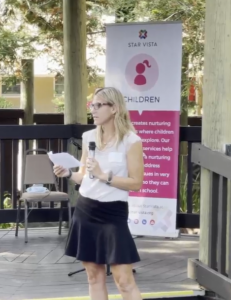 Next, Board Chair and Visionary, Ken Pesso, had a special announcement in recognition of our Visionary community. After sharing what being a Visionary means to him, Ken invited all Visionaries in attendance to give a wave and to pick up their brand-new Visionary Pins! He concluded by inviting everyone at the event to consider joining this impactful group of dedicated supporters.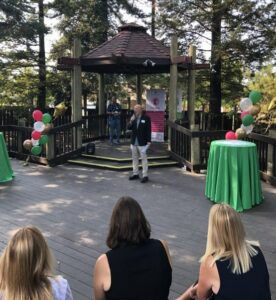 Coming in with a short message about StarVista's Board of Directors and its current vacancies was Board Liaison and Visionary, Alina Lloyd. Alina was then followed by our final speaker, Eric Wollman, who urged folks to help make Changing Lives a success by becoming a Virtual Table Captain. Two prizes that he announced were a source of great excitement for everyone there: 1) Be among the first 10 people to register as a Table Captain and be entered into a drawing for a special prize pack, and 2) Get 10 people to register for your table and win a limited edition, 55th Anniversary StarVista hoodie!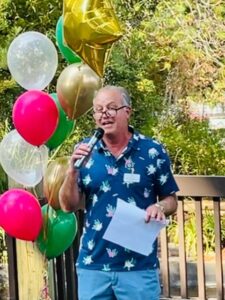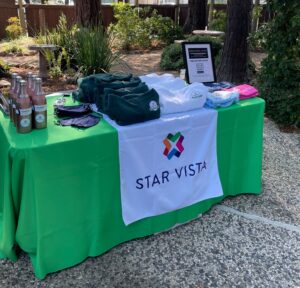 After the program, guests enjoyed a social hour accompanied by an unrivaled spread of delicious food donated by the folks at King Chuan Restaurant, San Carlos. They also enjoyed soft drinks, as well as red wine donated by J.Lohr Vineyards, white wine donated by Eric and Debbie Wollman, and beer donated by Drake's Brewing Company. Special thanks to these donors for supporting this event!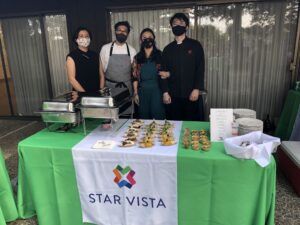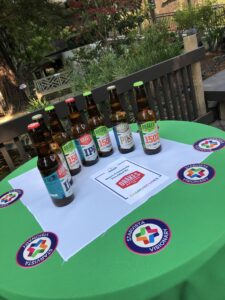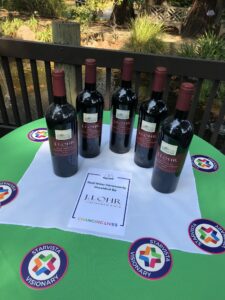 Finally, our door prize drawing winners were Clarise Blanchard Nancy Minnig. Congratulations to you both and we hope you enjoy your prize packs! 
You can view the photo album of the event on Facebook here.  
We enjoyed seeing everyone and look forward to seeing you virtually at Changing Lives in October. 
Join us for this virtual event Thursday, October 7th at 12pm! >> Register today

 

<< Watch the Official Trailer here.