StarVista Distributes 55,000+ Diapers in Celebration of 55th Anniversary
On May 14, StarVista's Early Childhood and Family Services Department held a successful Diaper Drive in celebration of our agency's 55th Anniversary. In partnership with Help A Mother Out, we distributed over 55,000 diapers to families and caregivers in need in San Mateo County. A big thank you to Help A Mother Out and our staff for making this event possible, and to our community partners for helping us spread the word!
If you have any questions or would like more information about future events, please email development@star-vista.org.
---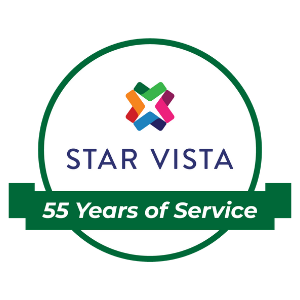 To find out more about StarVista and its 55 years of service, visit https://star-vista.org/55years/. You can also follow us on social media @StarVistaSMC.