Recap: Changing Lives 2021 
On Thursday, October 7, we hosted our once-a-year fundraising event, Changing Lives. This year, we celebrated 55 years of providing essential mental health and supportive services and the incredible achievements of our clients and programs since our opening in 1966. We also recognized World Mental Health Day, a day to raise awareness and increase support for mental health locally and around the world.
---
Due to the ever-changing uncertainty of the COVID-19 pandemic, we hosted this year's event virtually.
Fortunately, this gave us the opportunity to provide interpretation in Spanish for the first time. The ability to offer full participation to our native Spanish-speaking viewers means so much to everyone at StarVista and we are thrilled to have such fantastic vendors supporting this effort.
Attendees joined the event from their homes, offices, and even outdoor watch parties. We'd like to thank our incredible Table Captains, staff, community partners, and supporters who helped bring people together to participate in changing lives with us.
---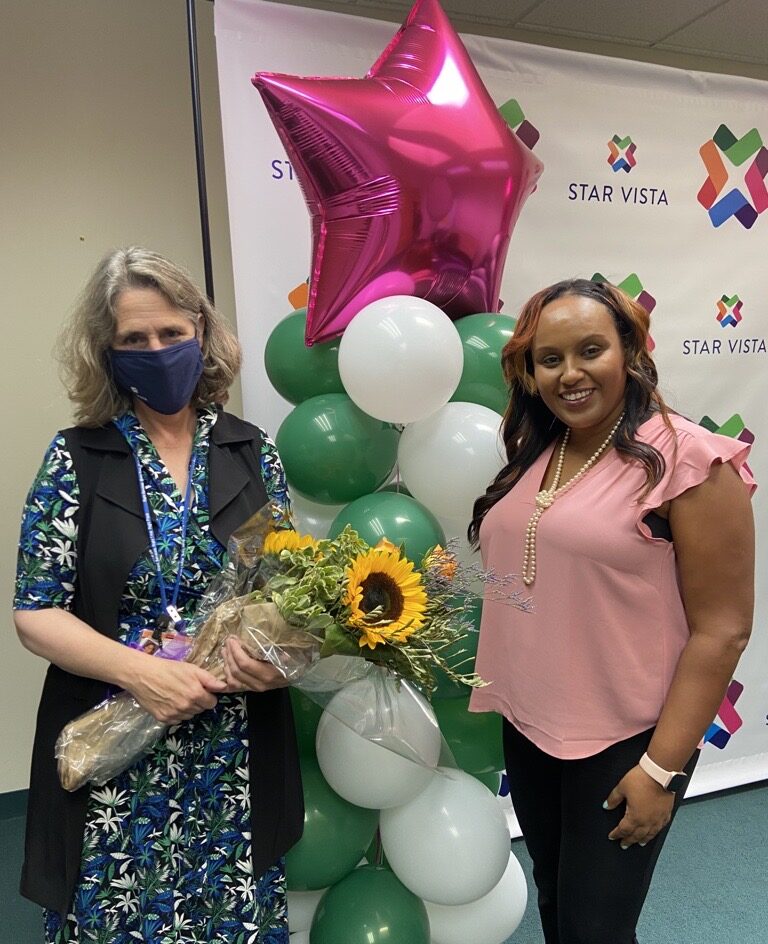 Thank you to our wonderful guest speakers!
The show featured many faces of the StarVista community, including CEO Sara Larios-Mitchell, Retired Police Chief of Burlingame, Eric Wollman, President of the San Mateo County Board of Supervisors, David Canepa, Chief of San Mateo County health, Louise Rogers, and Daryl Tilghman, P.h.D., Associate Director of Youth Empowerment Services.
We want to thank our amazing community of supporters, the StarVista Visionaries for making our dream of achieving sustainable, high-quality clinical mental health support for every person in our community. We also want to welcome our newest Visionaries. Thank you, Visionaries, for your vision, leadership, and commitment to supporting the most vulnerable among us.
Become a Visionary
---
Earlier in the year, we kicked off Changing Lives by launching the 55 Art & Photo Drive.
This campaign asked staff, clients, and community members to recreate our 55th Anniversary logo. We received many submissions and each artist was entered into a drawing to win a special prize pack including a limited edition, StarVista 55th Anniversary hoodie! Congratulations go to our StarVista's own Kevin Wang, a member of our amazing IT team whose digital creation was featured during the show. Thank you to everyone who participated!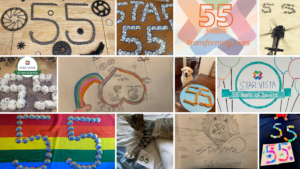 ---
Finally, from the entire Development & Marketing Team, we want to say THANK YOU to all our guests, sponsors, donors, visionaries, guest speakers, Table Captains, community partners, volunteers, and staff for joining us in Changing Lives and for celebrating 55 years of empowering individuals, inspiring hope, and strengthening communities in San Mateo County.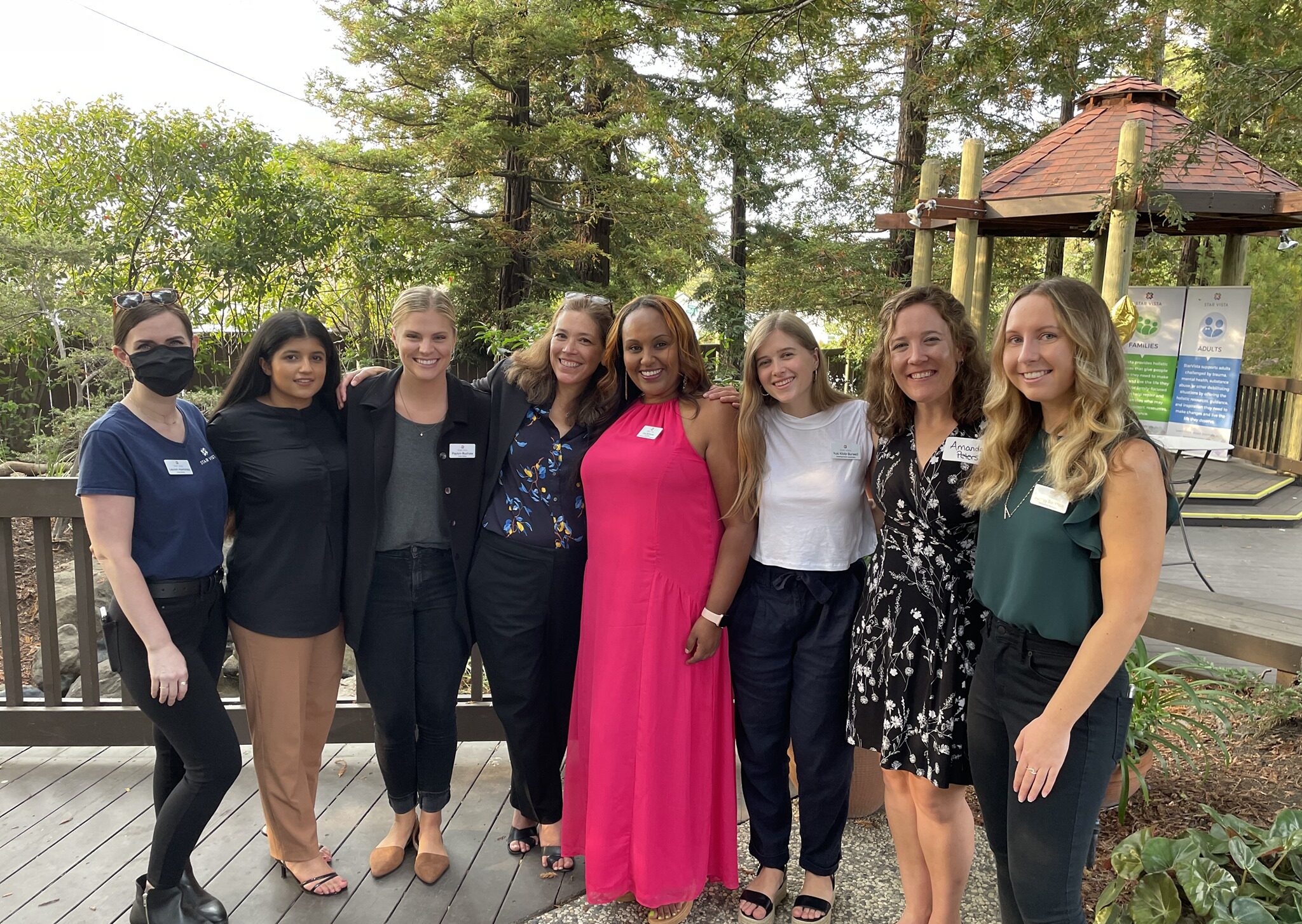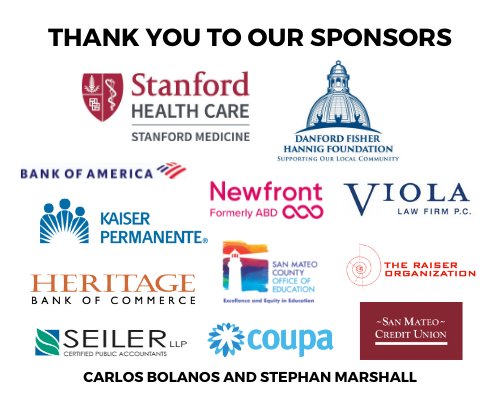 For sponsorship opportunities for Changing Lives 2022, contact Yuki Klotz-Burwell at yuki.klotz-burwell@star-vista.org.
---

We also want to congratulate long-time StarVista partner, SolMateo, for reaching $1 million in gifts this year, in support our crisis response services!
We are so grateful and honored to all of you for trusting and believing in StarVista.
---
There's still time to get your 55th anniversary hoodie!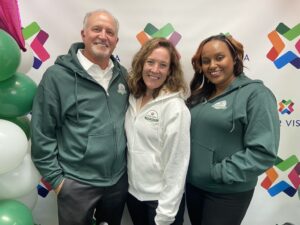 In celebration of 55 Years of Service in San Mateo County, we are selling limited-edition, 55th Anniversary Hoodies on the StarVista Swag Store! A portion of the proceeds from each hoodie purchase will be donated to StarVista.
Pictured: Eric Wollman, StarVista Board Member and Changing Lives guest speaker, Amanda Peters, Development Manager, and Lea Berhane, Chief Development, Marketing & Technology Officer.