Ken Pesso
RETIRED ASSISTANT CHIEF, PROBATION OFFICER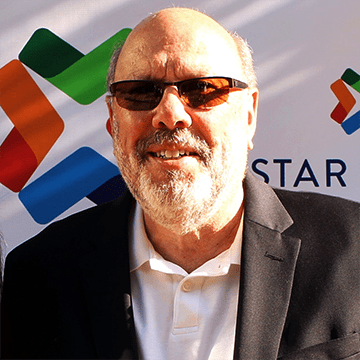 Q: What was your first contact with StarVista?
As the Assistant Chief Probation Officer of San Mateo County, I first experienced working with StarVista when dealing with issues of domestic violence in families and diversion programs in schools. I was always impressed with StarVista's professionalism and the quality of work they did.
Q: How did you become involved with StarVista?
That's a good one! I was on the Board of Directors of Pyramid Alternatives for a couple of years when it was clear that we needed to merge with another organization to continue to operate our programs. A suggestion was made to look into merging with StarVista. Knowing the quality of their organization, I thought, "Great idea, yes!" I initially agreed to stay on for 90 days after the merger to help oversee the transition of our programs. It all went so well that we agreed that I would stay on as a Board Member of StarVista.
Q: What do you like about serving as a member of the Board of Directors/Board Chair?
I really enjoy being involved in the development and oversight of the programs. I am always so impressed with the other Board Members and learn so much from them at every meeting. I always walk out feeling enthused and thinking, "Wow, what a great meeting." Besides hearing about the wonderful work being done, it is great to work with such creative, dynamic, and articulate people. Working with them is such a motivation, and I'm impressed with the skills they all bring to the table.
Q: Has anything surprised you about StarVista as you've become more involved and have learned more?
I guess what surprises me is what a leader StarVista is in the community. They are so on top of things. They really have a sense of what is going on and are dynamic in their work. They address the changing needs of the community- they're never stagnant in their work. That really means a lot to me.
Q: What would you like for people to know about StarVista that they may not?
The public needs to know that StarVista is on the cutting edge. They are always looking at best practices, ways to do better outreach, and are always trying to improve upon what they do. StarVista is not satisfied unless doing the best work possible. It really shows how much they care about the quality of their work and services.
Q: What are you most looking forward to in FY19-20 related to StarVista's work?
I'm really enthused about the work we are doing on our social media. It gives us the opportunity to spread the word about what we are doing and educate the public about our work. Outreach is so important, and social media is a great tool to help us share and improve our services.