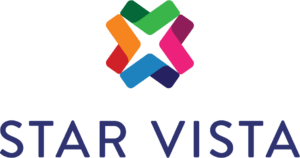 Press Release: For immediate release 
Contact Information 
Lea Berhane, Director of Fund Development & Marketing 
(650) 591-9623 x142
lea.berhane@star-vista.org 
StarVista's 28th Annual Starting Line Breakfast 
StarVista to feature a panel discussion on youth homelessness at their largest fundraising event on  
Friday, March 20, 2020. 
 
San Carlos, CA February 26, 2020 – StarVista, a San Mateo County based nonprofit that delivers high impact services through counseling, skill development, and crisis prevention, will host its 28th Annual Starting Line Breakfast fundraising event on Friday, March 20 in Foster City, CA. The theme of this year's event is Compassion Driving Action: A Panel Discussion on Youth Homelessness.  
StarVista will feature an eye-opening panel of mental health and community building experts who will discuss youth homelessness and stressors facing our shared community. StarVista's Youth Residential Programs support youth by providing services to prevent homelessness, provide safe and stable housing, and support long-term housing stability. Tickets are on sale now at www.star-vista.org/slb2020/.  
"I am continually amazed at the incredible work StarVista performs, as well as the number of people it serves throughout the region," said Chief Ed Barbarini, San Mateo Police Department and StarVista Board member. "StarVista truly strengthens our communities by serving those who are in need with a focus on empowering individuals to achieve long term, sustainable success. I am humbled and honored to be associated with such an outstanding organization."   
Attended by over 200 guests, The Starting Line Breakfast features inspirational success stories from clients and staff, and celebrates the growth, evolution, and achievements of StarVista's programs over the past year. Join StarVista to connect with fellow local business, community, and political leaders who are committed to providing hope that helps and heals, and learn about the roles StarVista staff, donors, partners, and supporters play in keeping the communities we live in healthy, vibrant, and strong.  
"I strongly encourage everyone to attend the Starting Line Breakfast," said Sheriff Carlos Bolanos, San Mateo County Sheriff's Office and StarVista Board member. "It is an opportunity to see the inspiring work that StarVista provides to many vulnerable populations in our County." 
Where: Crowne Plaza; 1221 Chess Dr, Foster City, CA 94404 
When: 7:00 am – 9:00 am  
TO SPONSOR THIS EVENT, CONTACT LEA BERHANE (650) 591-9623 x142 or visit www.star-vista.org/slb2020/ 
About StarVista:
StarVista is a nonprofit 501(c) 3 that delivers high impact services through counseling, skill development, and crisis prevention to children, youth, adults, and families to residents of San Mateo County. For over 50 years, StarVista has helped the community make positive changes in their lives by providing them with the support and tools to build their skills and enhance their strengths.