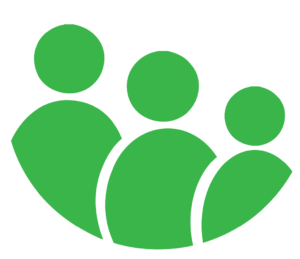 I'm Camila* and I'm 32 years old. I came to the United States in 2019 seeking asylum to escape violence and death threats from a cartel in my home country. I began living with my 16-year-old daughter, my 9-year-old son, and my son's father.
My son's father was abusive; he abused us emotionally, he limited our food, and he wouldn't let us communicate with anyone outside the house. He told us that because we were undocumented, no one would help us and no one was going to believe us. He also told us that the government wouldn't care for us and we would be deported because we don't belong in the United States. I can't tell you how devastating it was to be in that situation, and one day, my daughter mentioned what was happening at school, and she called the police.
When the police came to our home, they told us our rights and about resources we could access. That's when I found out about StarVista. Soon after, I left my son's father. I slept at a friend's house for a couple of days and I called the number for StarVista.
First, they helped me to apply for Medi-Cal for my children and myself, then my case manager, Lilia, helped me through the legal process to acquire a visa to live and work in the United States. Lilia was a great support system for me and my family. I eventually found a small room for rent that I could afford. I had a job and things were looking good for us, but then, COVID-19 happened.
I lost my job. I lost the ability to pay for rent and I wasn't able to provide food for my children. I reached out to StarVista and once again they were there for me. They told me where I could get food and Lilia helped me apply for rent assistance. I was also connected to a bilingual mental health clinician, Shirley, who has helped me so much with my mental stability. The stress of the last year was making it very hard for me to keep moving forward, but Shirley taught me how to cope and work toward my goals.
Shirley and Lilia also advocated for my son to be transferred to a new school. This was a huge help because my son was feeling trapped at his other school. He felt like he wasn't learning, he felt hopeless, and as a mother, I hurt for him. Now, he's connected to a mental health clinician too, he has a teacher he can communicate with, and he feels more comfortable in class. My son says that, thanks to Shirley's help, he thinks of the trauma he's experienced less and less every day. I can see that my son has benefited hugely from receiving mental health services, and I am so proud of the work he's done.
Through StarVista's advocacy and care for my family, I received legal, financial, emotional, and psychological support to get through this time. Thanks to StarVista, I can say that I have a home for my family and I'm continuing to educate myself by attending their parenting classes online. I feel very thankful for all the support I received from Lilia and Shirley to be where I am now. I have hope now for my kids, and for me too. I have shared with my friends that StarVista has made a difference in my family, and I am very thankful to be part of their program.
*Name changed to protect confidentiality
Donate to StarVista's Holiday Campaign Today