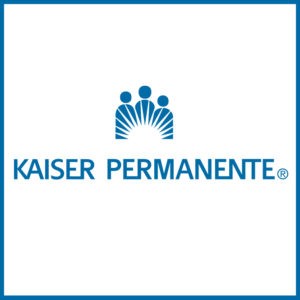 Reducing Stigma Within the LGBTQ+ Community
Since 2003, Kaiser Permanente has invested more than $500,000 in StarVista's programs, ensuring that StarVista is equipped to serve the most vulnerable individuals in San Mateo County. From support for youth empowerment and health initiatives to supporting children of alcohol- and drug-addicted parents to sponsorship for StarVista's special events, Kaiser has been an incredible partner in StarVista's community work. We are honored to launching a new initiative, the Visibility and Stigma Reduction Campaign, thanks to their generosity.
The challenge at hand: to reduce mental health stigma within the LGBTQ+ community by addressing the dual stigma of having mental health challenges and identifying as LGBTQ+. Through the San Mateo County Pride Center, a program of StarVista in collaboration with Daly City Partnership, Outlet of Adolescent Counseling Services, and Peninsula Family Service. StarVista will launch the Kaiser funded Visibility and Stigma Reduction Campaign, building off the center's current mental health services, community building, and educational trainings to expand its reach within the county and amplify stories of LGBTQ+ individuals' resilience and perseverance.
"As part of Kaiser Permanente's organizational initiative to support our mental health and wellness work, we were thrilled to provide StarVista with funding for the San Mateo County Pride Center's Visibility & Stigma Reduction Campaign, which is working on reducing the stigma surrounding mental health within the LGBTQ+ community," explains Sheila Gilson, Senior Vice President and Area Manager for Kaiser Permanente Redwood City Medical Center. "This critical project will reach throughout the communities we serve through educational trainings, outreach, peer support, and social events."
As a long-standing pillar in the community, Kaiser understands the challenges that many LGBTQ+ individuals in our shared community experience: due to multiple levels of stress, including subtle or overt discrimination, LGBTQ+ individuals are at a higher risk of experiencing mental health disorders compared to non-LGBTQ+ individuals. Individuals commonly experience depression, anxiety, suicidal thoughts, substance abuse, homelessness, social isolation, bullying, harassment, and discrimination. The lack of resources within San Mateo County to talk about and address these challenges has caused LGBTQ+ individuals who struggle with mental health to feel isolated and alone and has contributed to an internalized stigma when an individual does seek out mental health treatment.
"So many in our LGBTQ+ community, including myself, face a dual stigma of being LGBTQ+ and having mental health challenges such as anxiety and depression. It's really important that our community has an outlet to talk about mental health and to hear that we are not alone in our experiences," says Lisa Putkey, PRIDE Center Director. "As a community, we need to encourage talking about mental health and creating greater accessibility of LGBTQ+ affirming services. Our goal with the stigma reduction campaign is to increase visibility, education, and access to community supports."
The campaign directly aligns with two of Kaiser's giving priorities: Access to Care and Coverage, and Mental Health & Wellness. Through educational trainings to care providers, teachers, and students; shared stories of individuals' resilience; and exhibitions featuring queer and trans portraits and art, the Pride Center hopes to bring more awareness to the mental health challenges many in the community face and ensure young and elderly LGBTQ+ folks alike have the support and services they need to be supported and to heal.
StarVista is grateful to Kaiser for their support of the Stigma Reduction Campaign. "We always know we can rely on Kaiser," says StarVista CEO, Sara Mitchell. "We have an amazing relationship with them and are so grateful for the services we are able to implement because of their generosity and partnership!"