Participate in StarVista's 55 Art & Photo Drive!
We are looking for fun, artistic interpretations of StarVista's 55th Anniversary logo in celebration of our agency's birthday and our upcoming once-a-year fundraising event, Changing Lives.
The deadline for submission to be entered into the drawing is September 1, 2021.
Participants can work individually or as a team to recreate StarVista's 55th Anniversary logo based on your own interpretation. Your final submission will be a picture of either a digital or physical artistic recreation; however, the recreation must contain the number "55".
If you are unable to fill out the form, please email your image and contact information to marketing@star-vista.org. In your email, tell us if you consent to us using your image and name in Changing Lives and/or StarVista digital platforms and marketing materials.
You will be offered a link to register to StarVista's Changing Lives event when you submit your artwork.
Please note: Art submissions will be shared during the Changing Lives fundraising event and/or on StarVista's marketing materials and social media platforms.
WIN A LIMITED EDITION HOODIE!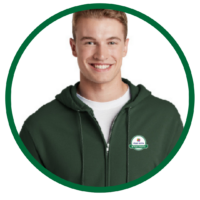 Each submission counts towards an entry in a drawing to win a limited edition, StarVista 55th Anniversary Hoodie. The drawing winner will be announced at StarVista's virtual once-a-year fundraising event, Changing Lives on October 7, 2021.
Check out some of the submissions we've received!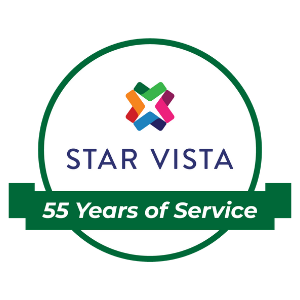 StarVista is celebrating 55 Years of Service in San Mateo County! Visit our 55th anniversary webpage to learn about the history of our agency. Click Here