Recap:

Mental Health Matters Walk
Sunday, May 22

, 2022

 
---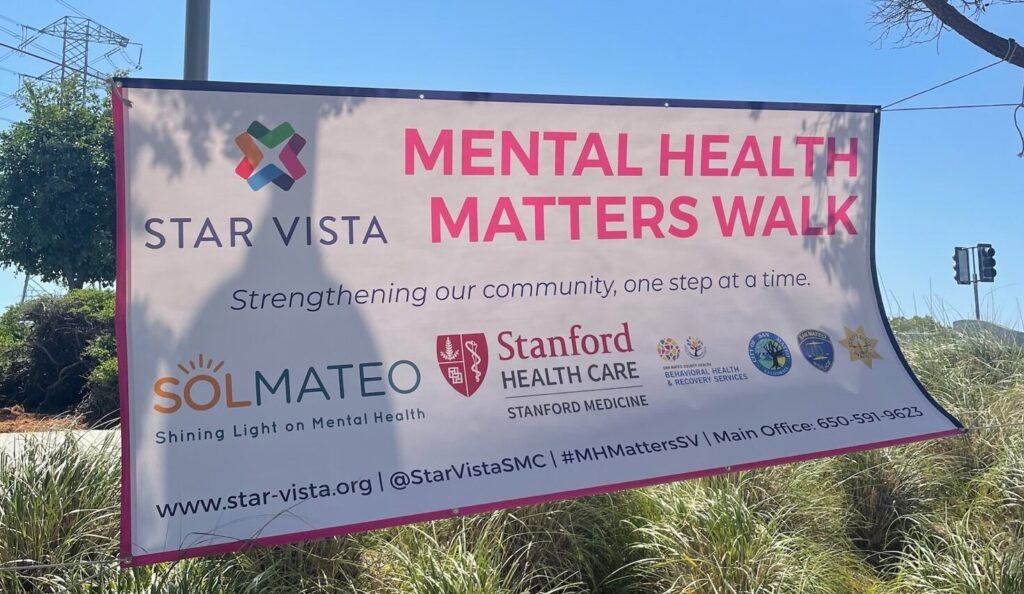 Thank

you, San Mateo County,

for making our first Mental Health Matters Walk a success!
We are grateful to

all

our walk attendees for coming out to Ryder Park to support mental health and wellness in our shared community during Mental Health Awareness Month.

 
---
Our event began with check-in at the event venue where

attendees

could pick up a variety of free Mental Health Matters swag, StarVista resources, masks, sunblock, and more. Attendees then gathered in the main area for a Hatha yoga session led by yoga instructor Kristen Borja.
It was wonderful to start the event with setting a positive intention for the day and doing a gentle exercise

to renew our minds and bodies.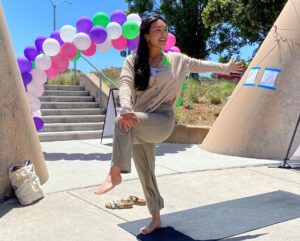 ---
The event proceeded with words from our guest speakers from StarVista and San Mateo County.  
Chief Ed Barberini, Chief of Police of San Mateo County, first began with welcoming attendees to the event, and then introduced Mayor Rick Bonilla. Mayor Bonilla shared his connection to StarVista and its programs, along with the city's honoring of Mental Health Awareness Month and the importance of seeking mental health support if you or a loved one needs it.
Chief Ed Barberini, who is also a StarVista Board member, shared his connection to StarVista and all the work he and the board are doing to bring mental health services to our community, including through law enforcement.
Ed shared the positive community impact of our brand-new pilot program,
Community Wellness and Crisis Response Team (CWCRT)
, which places a StarVista mental health clinician in 4 city police departments to respond to a mental health or behavioral crisis.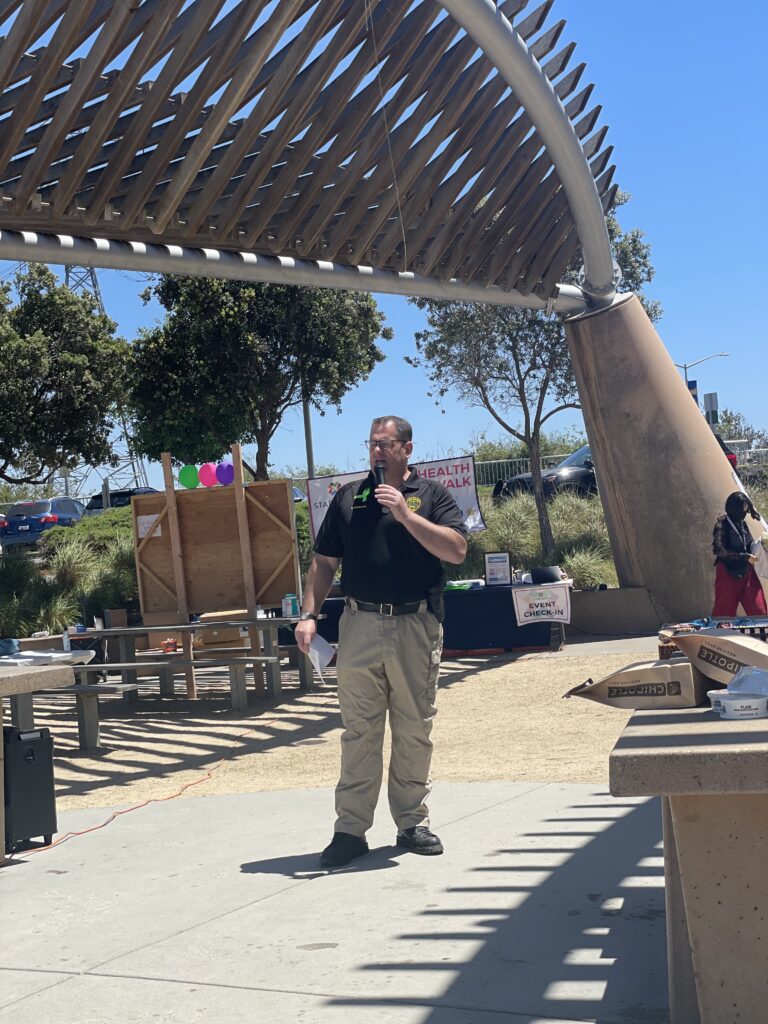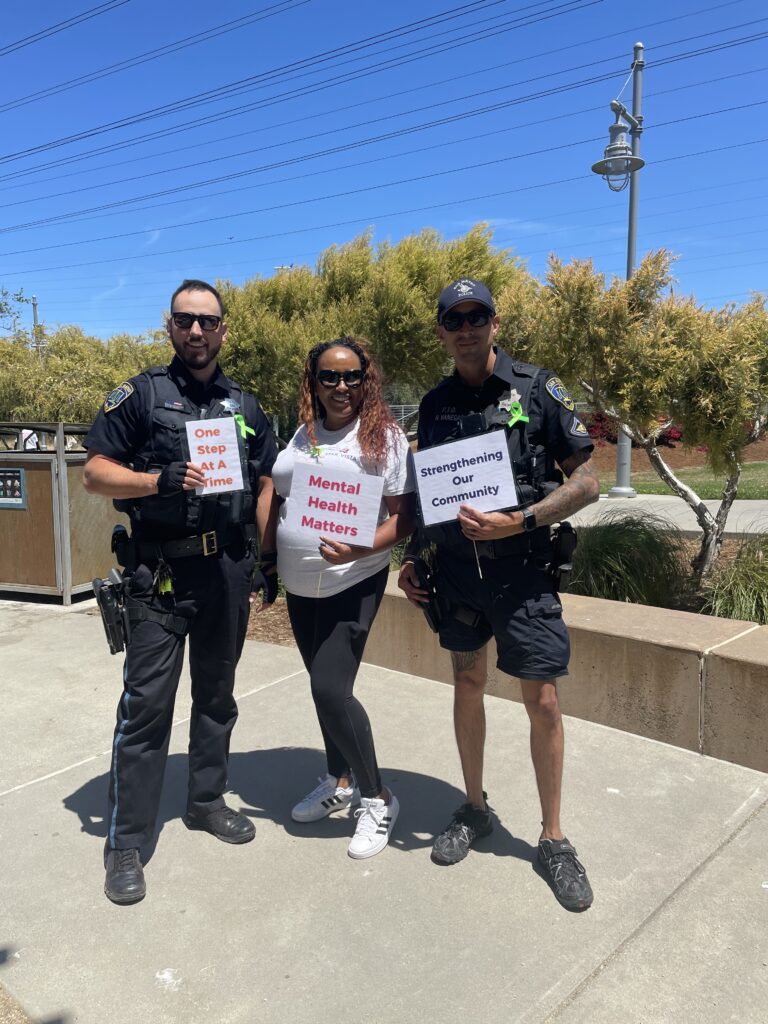 ---

Next to hold the mic was Dave Canepa, San Mateo County Board Supervisor. Dave shared his connection to

StarVista

as

a previous

Board member and continued supporter of the organization, and how

StarVista's

services help uplift the communities we serve.

Last, but certainly not least, Kelsey Andrews,

StarVista

Crisis Center Staff Member, shared her journey from being a Crisis Hotline user to becoming a full-time Crisis Center staff member, and the importance of

utilizing

the mental health resources that exist in your community.

StarVista's

24/7 Crisis Hotline 650-579-0350.

 
---
After the speaker

portion

of the event, attendees were invited to enjoy a lunch

hour with food from Chipotle and desserts from Antoine's Cookie Shop and Sibbys Cupcakery, and a musical performance by Elaine Ryan.
Attendees

explored

StarVista

information booths from some of

our

programs

, as well as a booth from our sponsor, Peninsula Health Care District.

 


---
Attendees also participated in our fun mental wellness activities!
Activities included Rock Painting, an activity that was fun, helped reduce stress and was grounding for participants. Participants wrote phrases/words of inspiration and or painted something inspiring.
There was also Mural and "Post It" Activities
where
attendees shared why Mental
Health
matters through the help of this prompt; "Mental Health Mat
te
r
s
b
e
ca
u
s
e
…
"
.
During the "Post It" Activity attendees shared some actions and words that they have found to be helpful for their mental wellness vs. things that people have done/said that are hurtful and stigmatizing.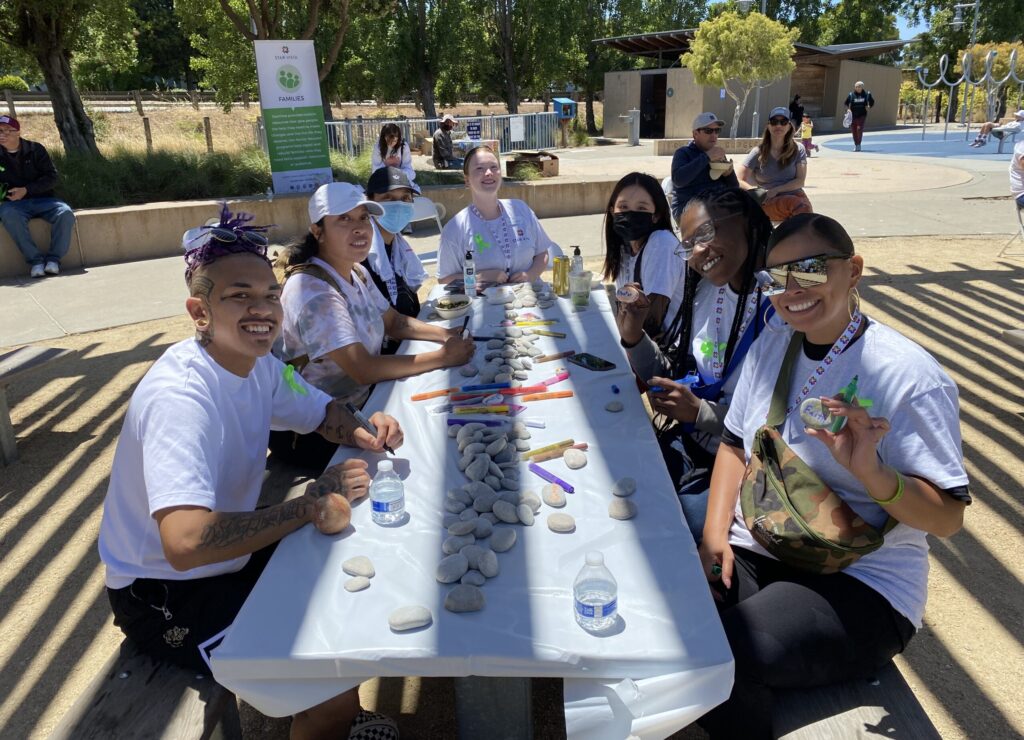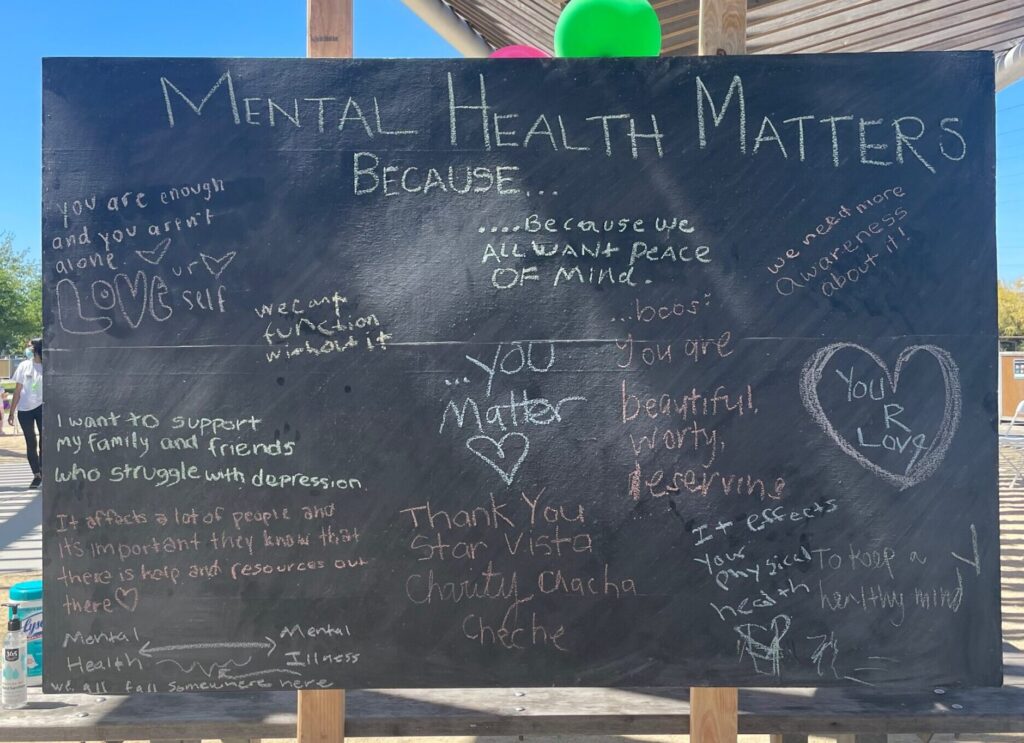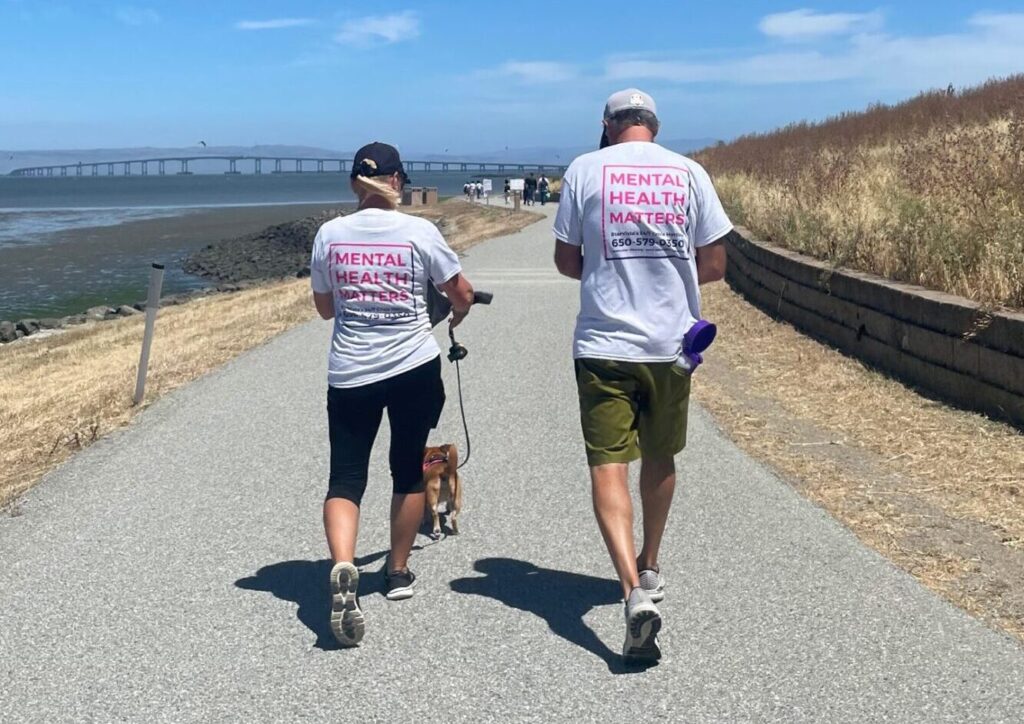 ---
We then closed the event with a group walk around Seal Point Park along the bay.

 
We'd like to thank our amazing event volunteers for their time and enthusiasm helping with set up and activities throughout the event.  
View the event photo album on our Facebook page HERE.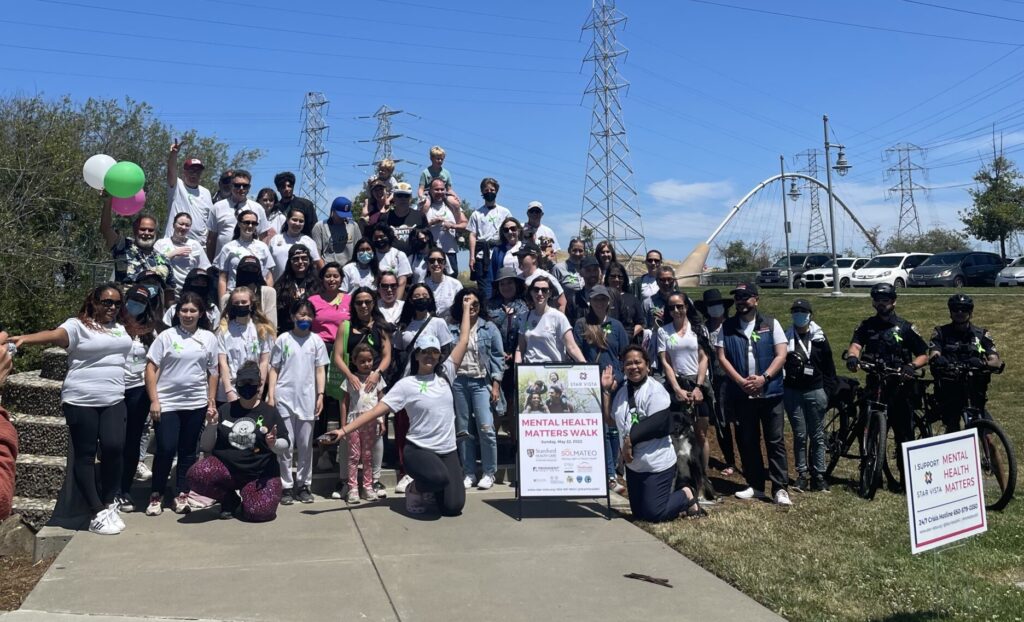 ---

Thank you to our event Sponsors! We are grateful for your support. Thank you for demonstrating impact and fulfilling a commitment to improving mental health and resilience and achieving equity so everyone has the opportunity to thrive.
---
Mental Health Awareness Month is a national movement dedicated to increasing awareness and reducing stigma around mental health challenges. 
StarVista's Mental Health Matters Walk hopes to bring together our community to strengthen the resilience of our neighbors and empower every walk of life and every age to find their best future.
---