MENTAL HEALTH
MATTERS WALK
StarVista's Mental Health Matters Walk 2022
Strengthening our community, one step at a time.
Register by May 21 to receive a free Mental Health Matters swag item!
Sunday, May 22, 2022 
12:00pm – 4:00pm
Ryder Park
1801 J Hart Clinton Dr, San Mateo, CA 94401
days

hours

minutes

seconds
Registration is not required to attend
Join us as we take steps to strengthen the mental health and well-being of San Mateo County!
StarVista's Mental Health Matters Walk is a strong catalyst for change in our community. Your participation and advocacy will help us reach more people than ever before and offer the tools and resources to help our community take the first step at strengthening their mental health and wellness. 
Throughout the years of the pandemic and beyond, our community remains committed towards taking action and incorporating activities through a holistic lens, ensuring all aspects of our health and wellness are cared for. At Ryder Park on Sunday, May 22, from 12-4pm, this free event will feature fun activities including: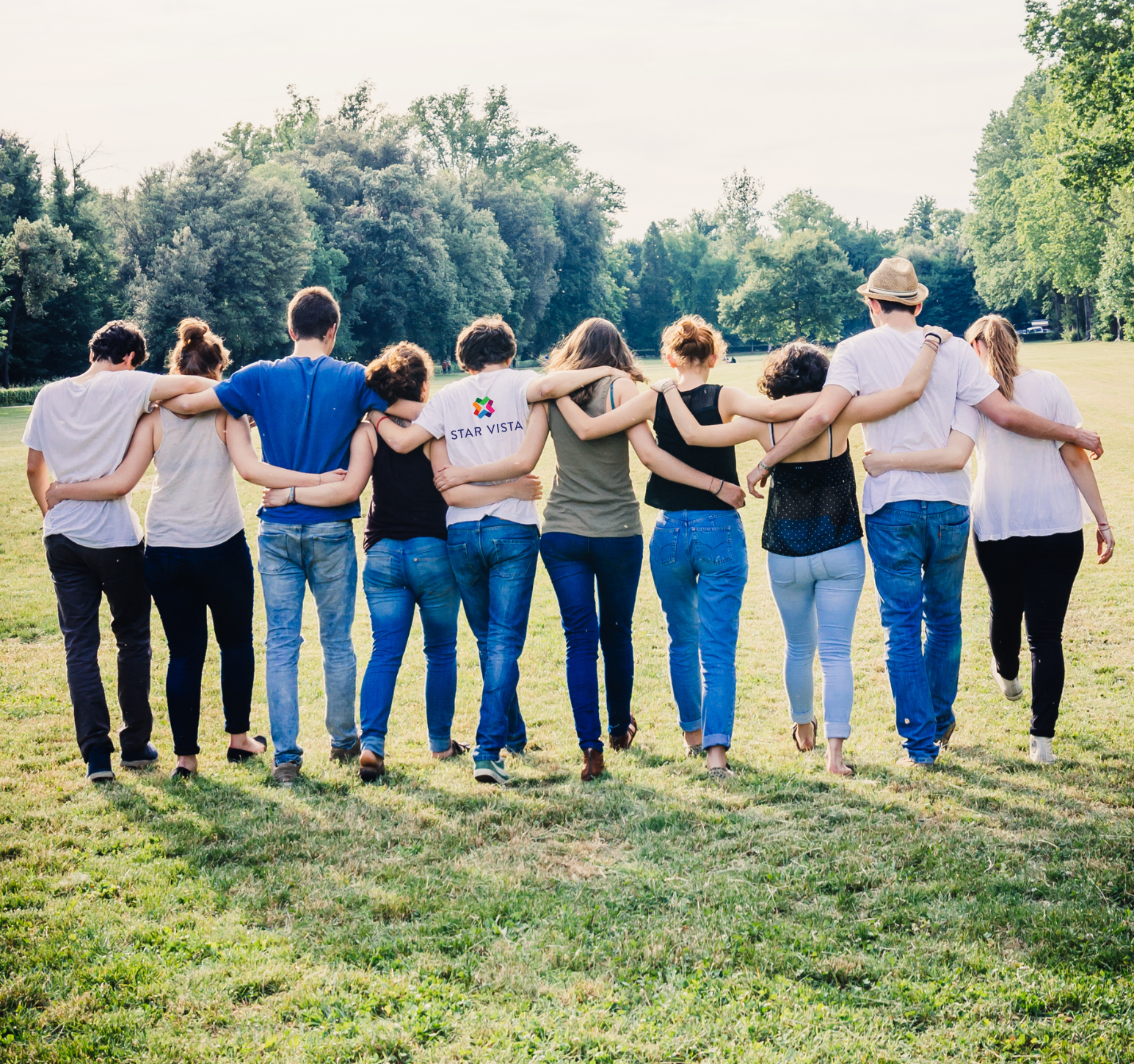 ♥ Dedicated mental health and wellness guest speakers
♥ Program Information booths presenting StarVista's programs that provide free mental health services across San Mateo County
♥ Fun-filled activities for all ages, including crafts, yoga, and more
♥ Delicious snacks and lunch hour
♥ Opportunity to win prizes!
This event is free, open to all ages, wheelchair accessible, and will take place outdoors to promote COVID safety. We hope to see you there!
Join us for a Hatha Yoga session in the park with yoga instructor Kirsten Borja! Born and raised in the Bay Area, Kirsten is a yoga teacher that integrates elements of strength and softness into her practice. With all levels welcome, she loves to encourage students to explore and find their yogi rhythm while trusting themselves in their yoga journey. Bring your own yoga mat (optional).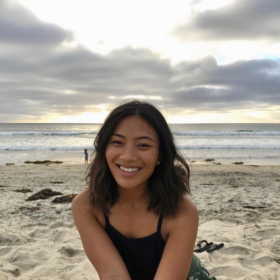 Hear from special guest speakers, featuring community officials from San Mateo County and StarVista staff, as they share their connection to our agency and our essential mental health services.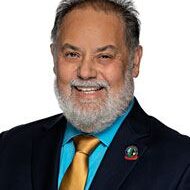 Mayor Rick Bonilla
City of San Mateo
Mayor Rick Bonilla was born in San Francisco and grew up on the peninsula. He and his wife have resided in San Mateo since 1991. Rick was appointed to the City Council in January 2015, elected in November 2015 to a two-year term, and re-elected in 2017 to his first full term. Rick served as the Chair of San Mateo's Planning Commission, and also served six years on the Public Works Commission and several years on the Bay Meadows and Transportation Corridor Citizen's Advisory Committee (2001-04). Learn more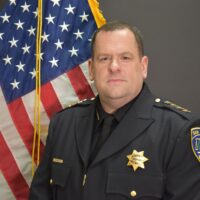 Chief Ed Barberini
Chief of Police, San Mateo County
Chief Ed Barberini brings 25 years of law enforcement experience, including having spent the last 5 years as chief of the San Bruno Police Department and 2 years as chief of police for the Millbrae Police Bureau. He is also on StarVista's Board of Directors. He spent over two decades with the San Mateo County Sheriff's Office garnering experience in a variety of disciplines including administration, transportation, corrections, field operations, court security and working on the bomb squad. He also served as director of the county's Office of Emergency Services and Homeland Security. Learn more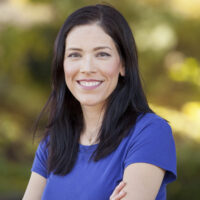 Sara Larios Mitchell, Ph.D., MACP
StarVista Chief Executive Officer
Sara Larios Mitchell was appointed CEO of StarVista in October 2012. She has a master's in counseling psychology from Golden Gate University and a doctorate in transpersonal psychology from the Institute of Transpersonal Psychology. With over 15 years of experience in clinical services including early childhood, domestic violence, trauma, youth development, family support, and counseling, Sara is strongly committed to the children, families, and individuals in our diverse community, and to strengthening opportunities for everyone to transform their lives.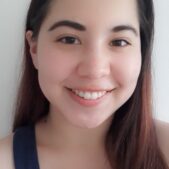 Kelsey Andrews
StarVista Crisis Intervention and Suicide Prevention Center Staff Member
Kelsey has been with the StarVista Crisis Center for seven years. She has served multiple roles for the teen crisis chat as well as on the crisis hotline. She continues to support community members through crisis intervention and suicide prevention.
You Rock! Rock Painting Activity. Join us as we engage in an activity that is fun, reduces stress, is grounding, and can improve your mood. Help us make someone smile by writing a phrase/word of inspiration or paint something inspiring.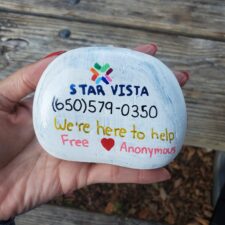 Mural and "Post It" Activities. During the Mural activity we will be sharing why Mental Health matters through the help of this prompt; "Mental Health Matters because…". During the "Post It" Activity we want to invite you to share what are some actions/ words that you have found helpful for your mental wellness vs. Things that people have done/ said that are hurtful and stigmatizing.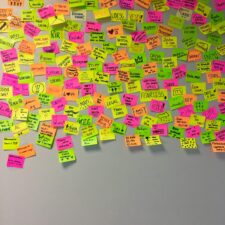 Create your own Mental Health Toolkit.

Have you given yourself time to create a mental health tool kit so that you can better understand your emotional well-being? When you know yourself better you can show up for your family and friends.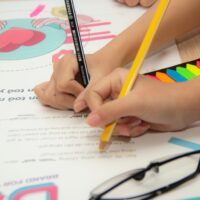 Musical Performace by Elaine Ryan
Born in Ireland and raised in Vancouver, Canada, Ryan has had the opportunity to tour Canada and the US and play a few shows in Europe. She has released two full-length albums, an EP and several singles. More recently she has started networking in the sync licensing, landing songs with Amazon Fashion, Apple Memories, Yogurette and an upcoming TV show on Amazon Prime. In May 2021 she launched a non-profit initiative called Sync Music for a Change and in July she started a music licensing agency with her friend and co-writer, Justina Shandler.
Elaine Ryan grew up on a blend of 90s R&B and indie folk music, influences that filter through to her new singles, 'I Love You Just Like This' and 'Golden'. Her vocals for both songs were recorded in her bedroom vocal booth! She also writes for a vintage soul project and is a member of the female pop duo, JELAINA. Check them out on Spotify or Apple Music.
Become a Sponsor!
This brand-new annual campaign puts our services for people experiencing a mental health crisis front-and-center as we celebrate and promote Mental Health Awareness Month. By becoming a Sponsor, your company is recognized for demonstrating impact and fulfilling a commitment to improving mental health and resilience and achieving equity so everyone has the opportunity to thrive.
Intersted in becoming a Sponsor? Contact Lea Berhane, Chief Development, Marketing, and Technology Officer, at lea.berhane@star-vista.org.
Thank You To Our Community Partners
In recognition of Mental Health Month, StarVista has partnered with San Mateo County Law Enforcement and the City of San Mateo to display StarVista's 24/7 Crisis Hotline on public safety vehicles throughout the county. We are grateful for this partnership in helping reach more individuals who may be experiencing a crisis or know someone who is.

Do you see a public safety vehicle with our Crisis Hotline magnet? Take a picture and post it to social media using the hashtag #MHMattersSV and tag StarVista @StarVistaSMC to have your picture featured!
Police Departments 
Atherton
Brisbane
Burlingame
Daly City
Foster City
Menlo Park
Redwood City
San Mateo
South City
County of San Mateo Coroner's Office
San Mateo County Sheriff's Office
Fire Departments 
San Mateo County Consolidated Fire
South City
Colma
San Bruno
City of San Mateo 
Display your

Mental Health Matters

StarVista Yard Sign or Poster in May! 
May is Mental Health Awareness Month. Help us spread the word about the essential mental health services we have been providing for over

55 years

! If you have a
Mental Health Matters

StarVista Yard Sign or Poster from our 2021 campaign, please display it throughout the month.

Don't forget to take a photo of your Yard Sign and/or Poster on Social Media and tag #MHMattersSV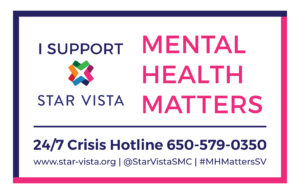 Questions? Contact:
Jessica Castellanos (she/her)
Development Coordinator 
jessica.castellanos@star-vista.org
Mental Health Awareness Month is a national movement dedicated to increasing awareness and reducing stigma around mental health challenges.
StarVista's Mental Health Matters Walk hopes to bring together our community to strengthen the resilience of our neighbors and empower every walk of life and every age to find their best future.